Good morning friends. Have a good day.
What is there in Delhi that fog revisits Delhi every morning even in Feb?
Modi says Congress is ABCD of corruption, A was for Adarsh scam, B for Bofors, and C for coalgate and so on.
Buddha says speak & act sensibly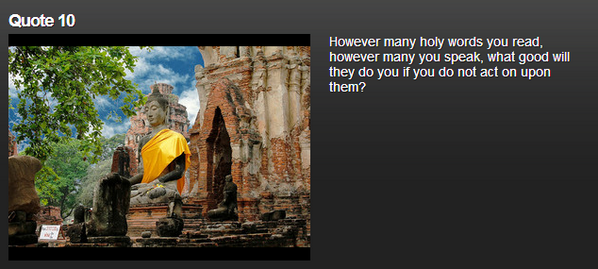 XXL or XS: What's a good fit? Data on large vs small states is inconclusive on who performs better @Jorebungle http://m.timesofindia.com/PDATOI/articleshow/30914290.cms …
A Name Upon A Grave… http://caravanmagazine.in/perspectives/name-upon-grave …
Supreme Court responds to my petition on voting rights of our soldiers. Serves notice to Govt. & Election Commission. #SoldiersShouldVote
And where does that leave demands for Vidarbha, Gorkhaland?
#GJM seems to have lost the plot for #Gorkhaland. They react on every new move that happens to Telengana. Then got to sleep in #MamtaDi lap
#GJM leaders are like frogs of the monsoon. They appear only in the rainy season in Delhi. No concerted effort, no vision, no planning.