Good morning folks! सुप्रभात !
A veteran's Wishes – http://wp.me/pml0Z-8o
All pre poll surveys forecast doom for UPA. That is understandable. But why all pol parties fear @AamAadmiParty
2 strange things are happening in Indian politics. All political parties are trying to copy #AAP one way or other. And they all fear #AAP
@AamAadmiParty has created a fear psychosis in all political parties that it is going to spoil their chances with voters.
But as I see it @AamAadmiParty is out on exploitation of their success in Delhi & spreading too large, too soon without proper consolidation
There is 1 NGO for every 600 people in India -TOI Thats huge number for the population of 125 crore! Thats one conduit for corruption.
MCI shrinks own ambit, doctor bodies out of ethics code. As it is doctors are no more ethical in their practices. Charge huge money.
Obama and the Lama: Shaky prospects for the Tibetan movement by C. Raja Mohan in Indian Exp. http://indianexpress.com/article/opinion/columns/obama-and-the-lama-shaky-prospects-for-the-tibetan-movement/ …
Kejriwal's capitalism: If Kejriwal is sincere about his belief in capitalism, he is mixing in very odd company by @tavleen_singh Indian Exp
Cold, cloudy and foggy morning in Delhi. Very unusual for this time of the year. I am enjoying it though.
She dreams of becoming PM… but NorthEast does not exist for Amma "@iSuryah: missing from Amma for PM posters in TN pic.twitter.com/BxyMdcVs1n"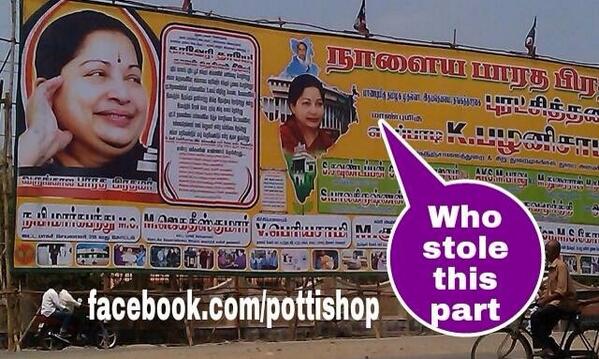 # Gorkhaland: Telangana's Creation Symbolises Struggle of Those Ruled by Force, not Good Governance by Prabhu Chawla. http://www.newindianexpress.com/prabhu_chawla/
@M_Lekhi FYI there is no state reorganisation committee as yet despite demands. @SushmaSwarajbjp @arunjaitley
Dear #RahulGandhi total population of Uttarakhand is about 100 lac and the state is well up in the GDP. There are no 70 lac poor in d state