by Shiv Rana
Leading by example, Supreme Court offers job to acid attack survivor http://ndtv.in/1bddFsM pic.twitter.com/q5G4yqIHxc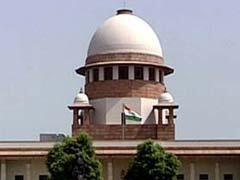 Tweeple & leaders of AAP will cry & exhort people not to accept any liquor from anyone for votes. But Cong & BJP will distribute it
Justice AK Ganguly, accused of harassment a law intern says time has not come to think about about resignation.
Also let us remember that Pak started a 1971 war on this day by bombing our cities in the western front. India retaliated. #Bangladesh
Let us remember Maj Dyahn Chand, hockey wizard, on his birthday. #BhartRatna for #DhaynChand
Nawaz Sahrif, PM of Pakistan wants to put the army in its place. Read IE http://epaper.indianexpress.com/193270/Indian-Express/03-December-2013#page/16/1 …
Regardless of the illogic of a potency test involving fingers, the idea that a potent man is a rapist is as bad as non-virgin being slutty. (RT from Vidyut)
If you don't like something change it; if you can't change it, change the way you think about it. – Mary Engelbreit
Love is a friendship set to music. – Joseph Campbell
A Guy asks: Why are you wearing your belt around the knee? Girl replies: I promised my mom that I wouldn't let you touch me below my belt
MT @IndianExpress: Huffington Post removes Sonia Gandhi from richest list http://iexp.in/Xwz50736 Is Indian Cong party so influential? @BDUTT
Massive rally 4 Gorkhaland 2 b organized in Delhi @s4n4u@happyshiv@SankalpLama@ndtv@ibnlive@ibncj@80o00
@Jorebungley hi – is this rally different from the one being organised by Parisangh?
@Jorebungley reply
@happyshiv I think so sir… BGP n GJM r at logger heads of sorts these days… BGP program is from 17th… GJM is from 13th #Gorkhaland
Darjeeling District & Dooars are legally guaranteed, directly to become a state/UT http://kalimpongnews.net/2013/12/01/darjeeling-district-dooars-are-legally-guaranteed-directly-to-become-a-stateut/#.Up029j0z_Wo.twitter …
Ah! helicopter. IAF RT Key middleman tells court in Italy: Commission split with Tyagi brothers – Indian Express http://shar.es/DZ79c
RT@httweets:Current political discourse is devoid of issues affecting livelihood – Hindustan Times http://www.hindustantimes.com/comment/sitaramyechury/current-political-discourse-is-devoid-of-issues-affecting-livelihood/article1-1158408.aspx …